Regular price
12-Pack
$36.00
Regular price
Sale price
$36.00
Unit price
per
Sale
Sold out
View full details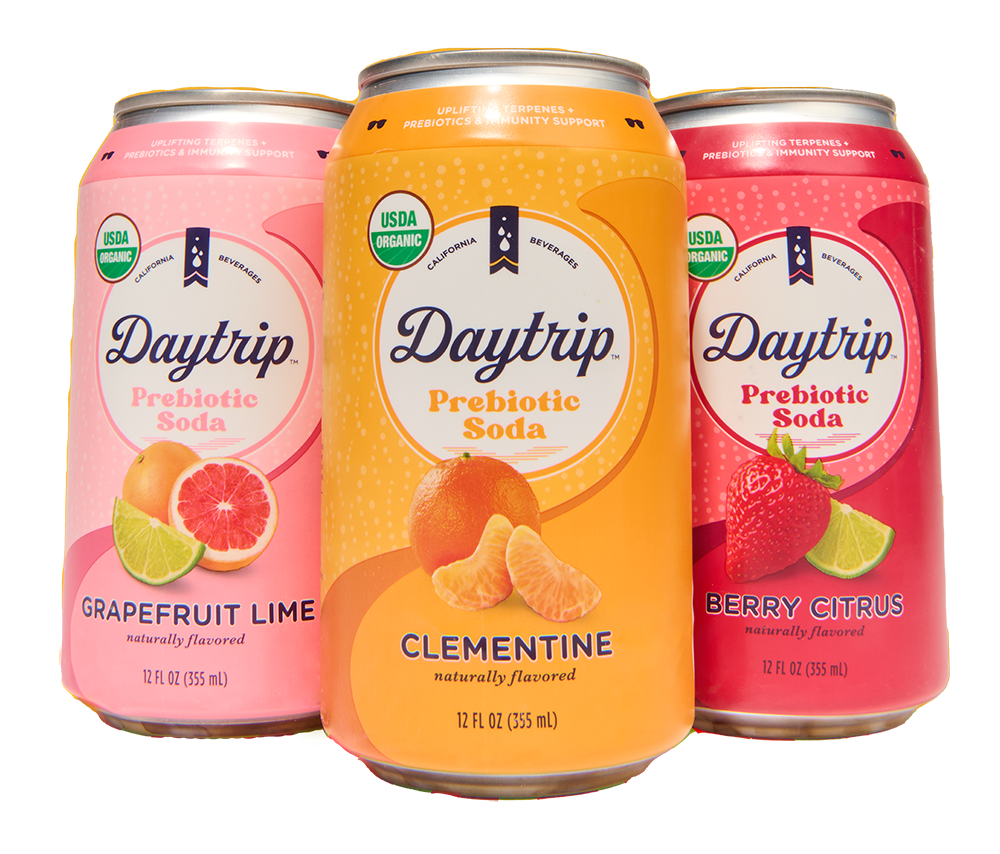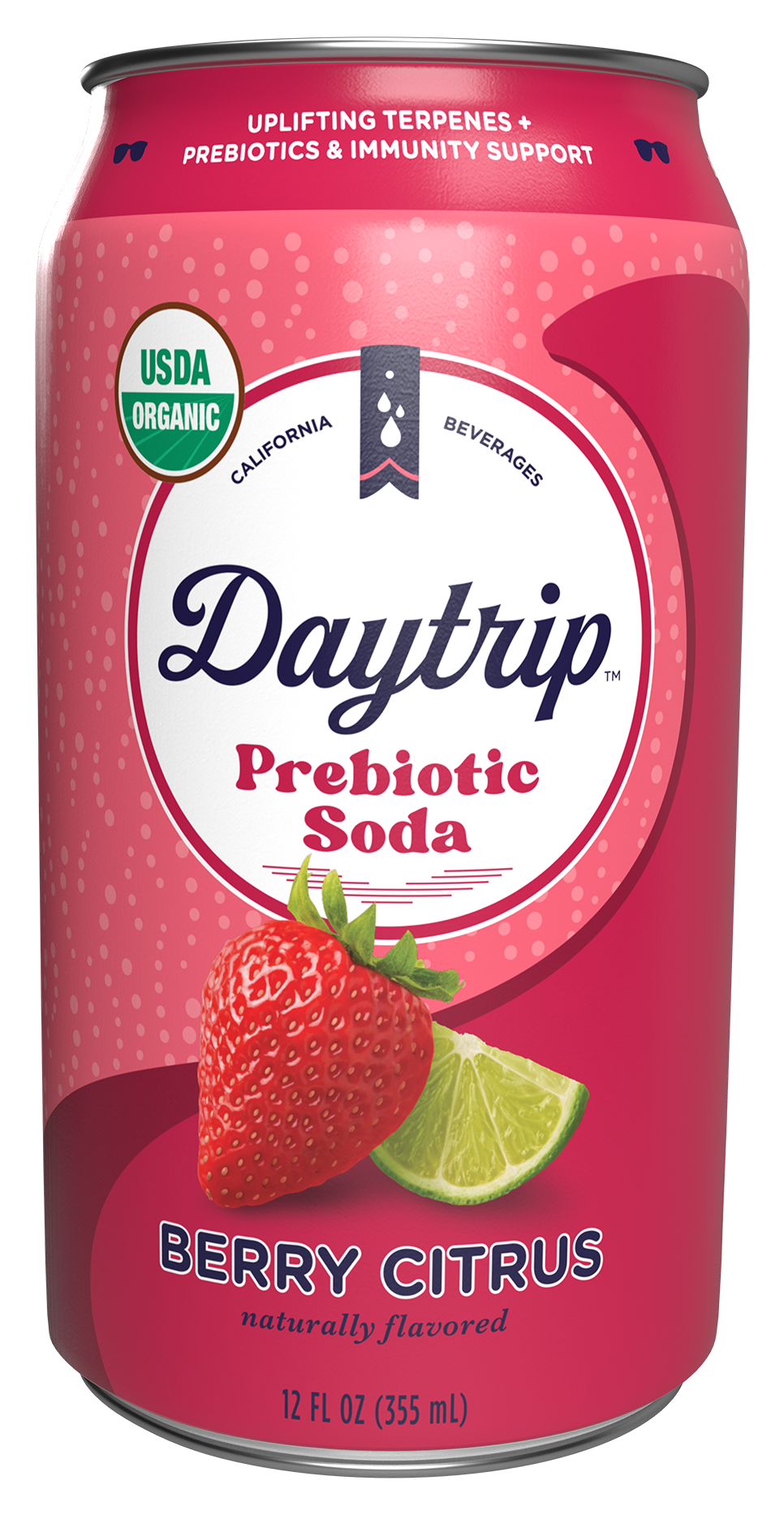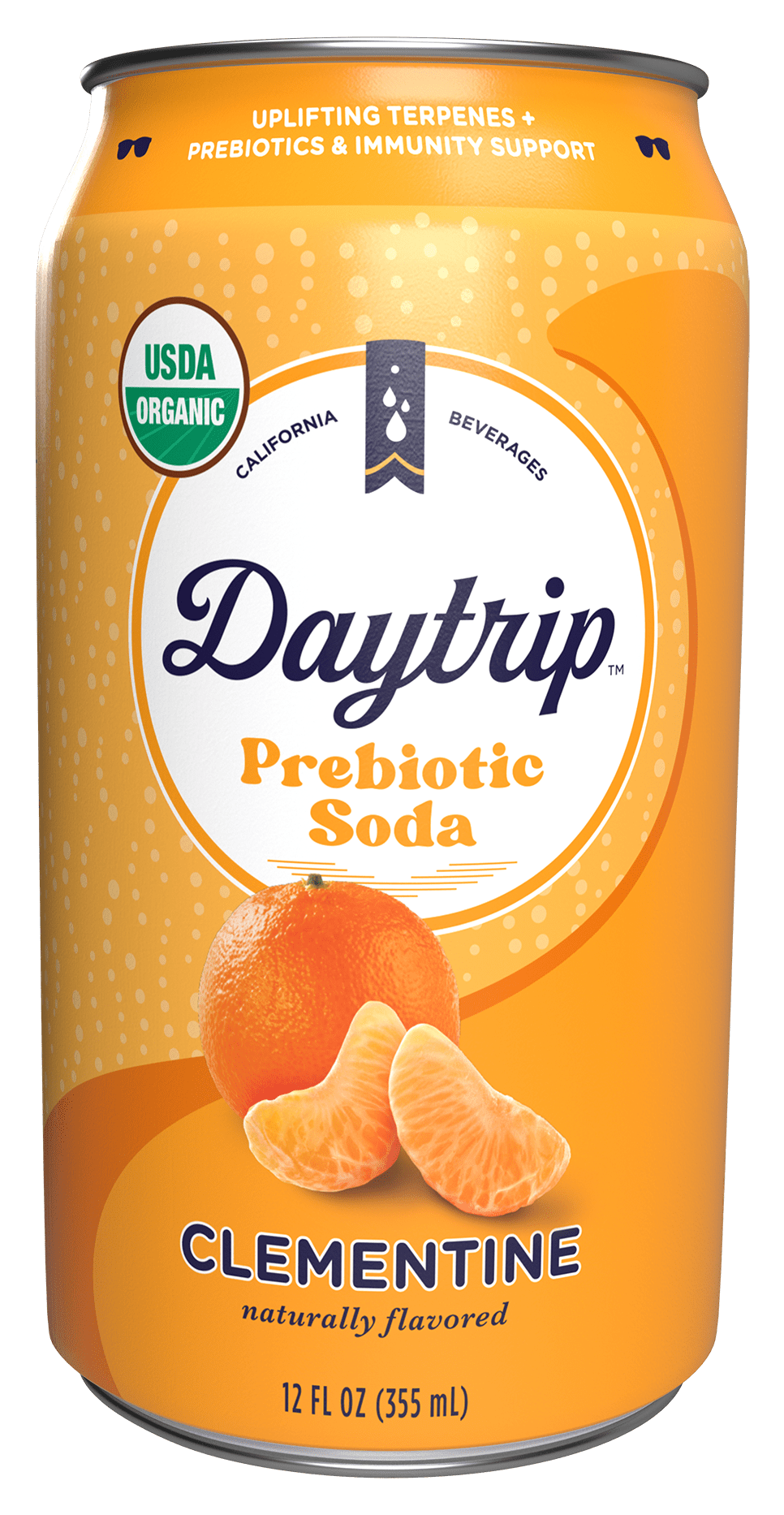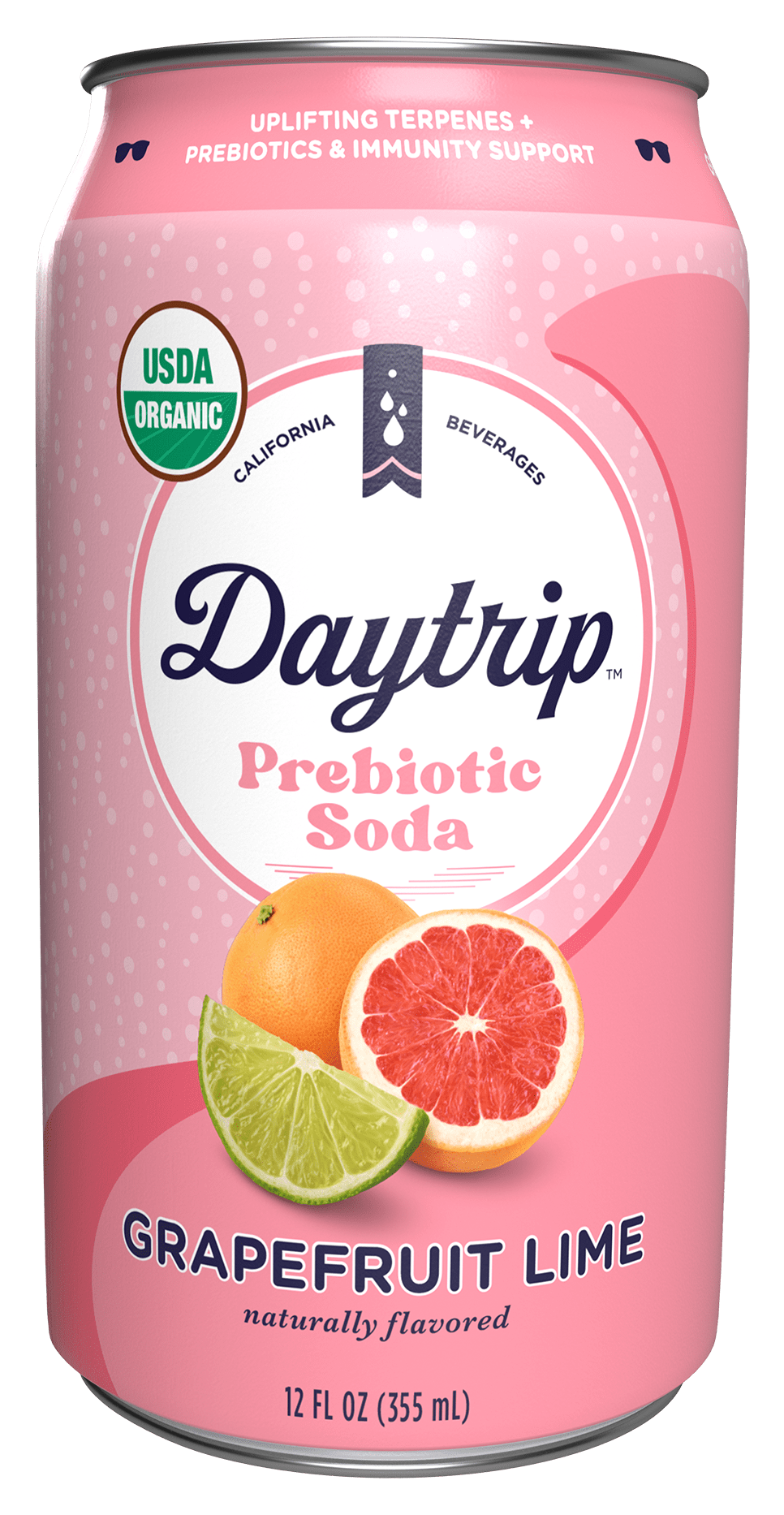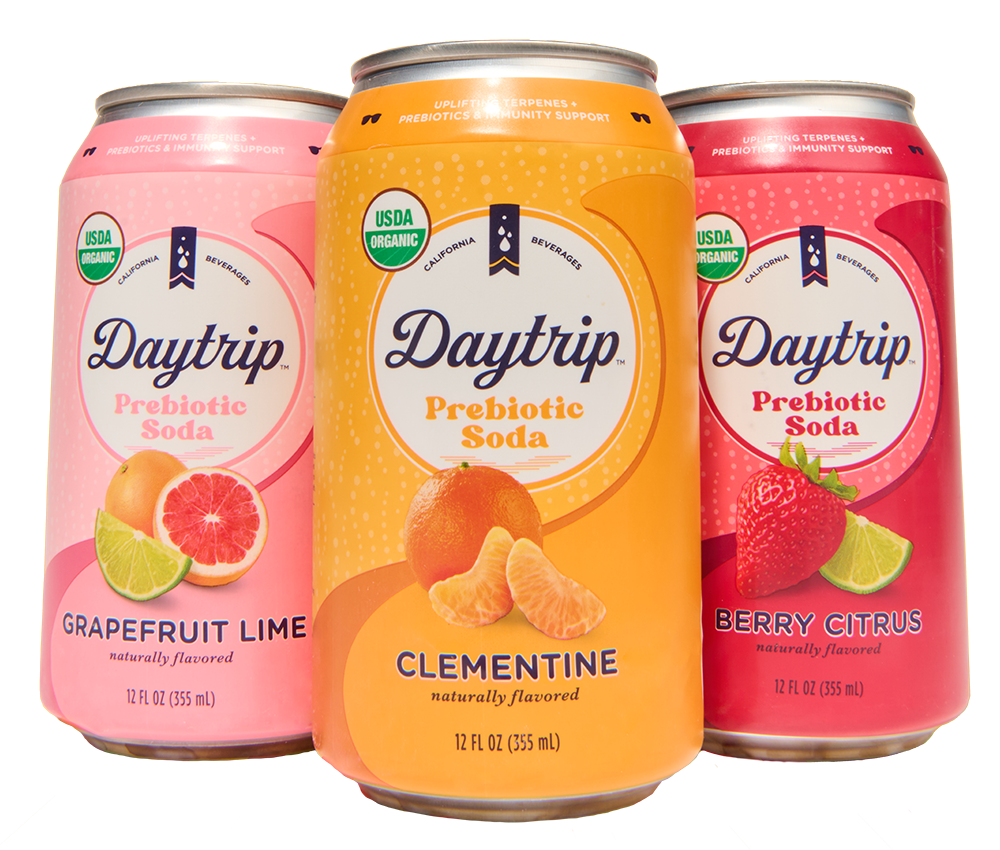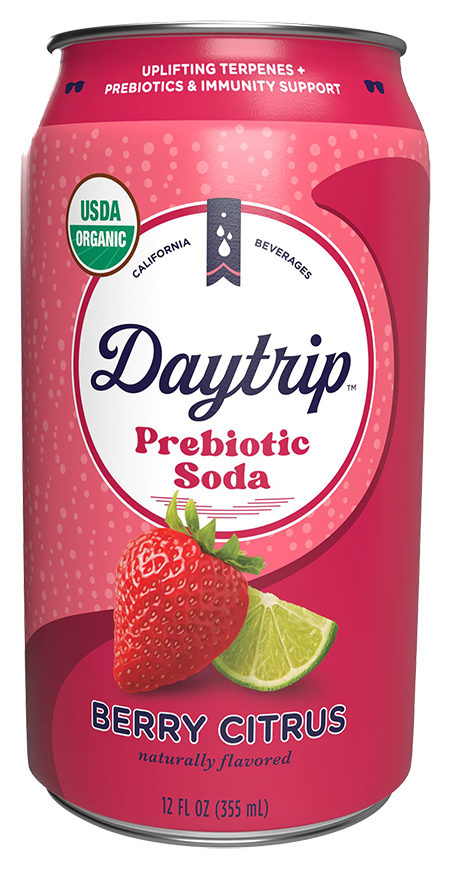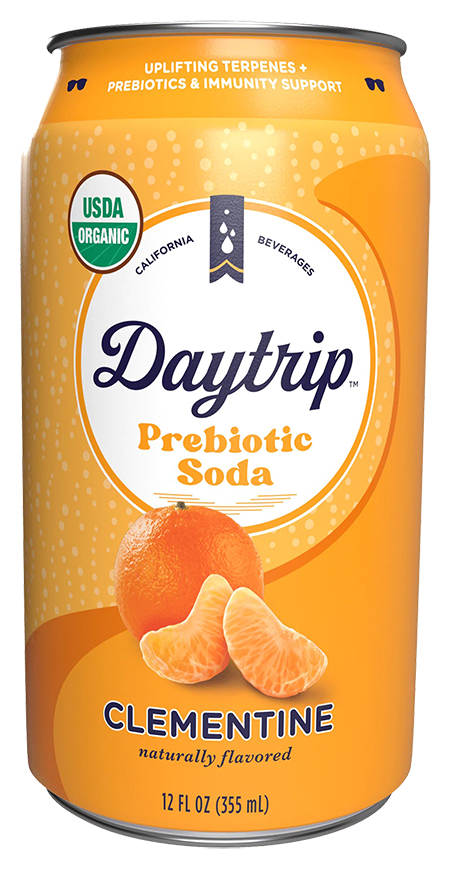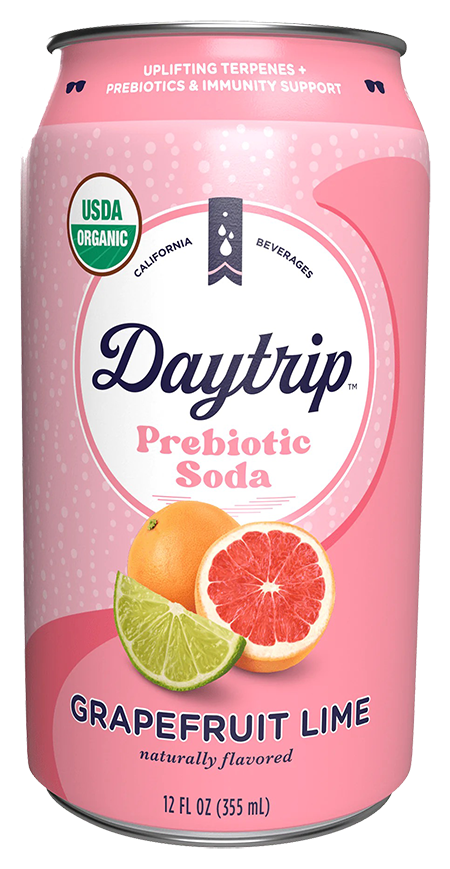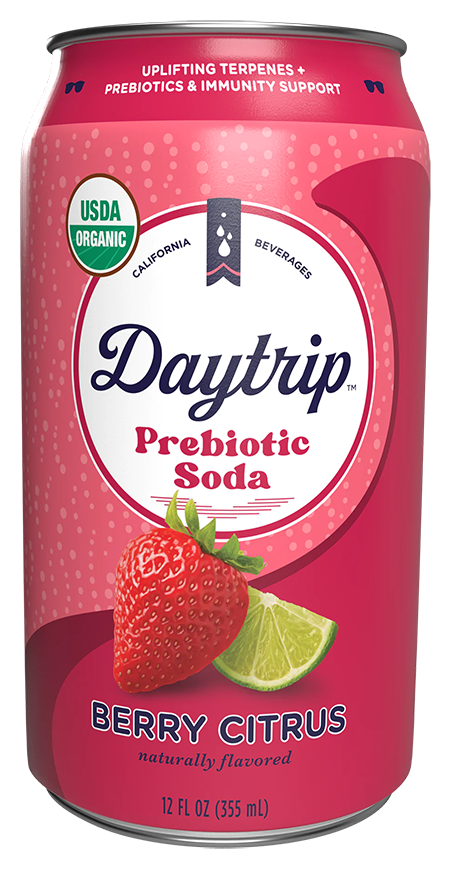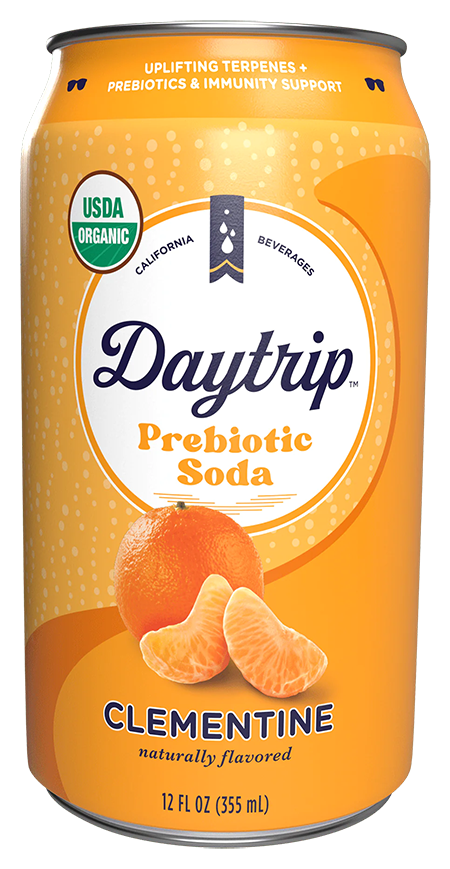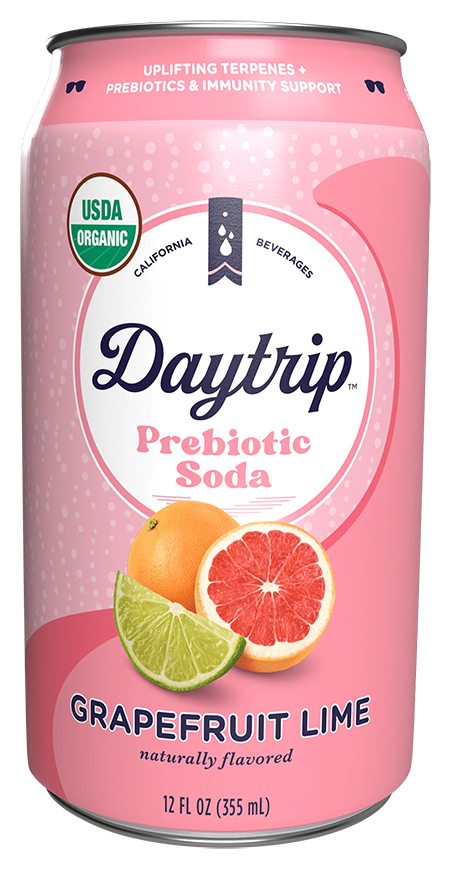 Boost your system with Berry Citrus
This crisp, effervescent, sun-drenched refreshment is infused with our uplifting proprietary terpene blend with 5g of clean prebiotic fiber sourced from organic agave. Daytrip Prebiotic Sodas are certified USDA Organic, Vegan, Gluten-Free and only 30 calories, sweetened by a pinch of organic cane sugar.
TERPENE INFUSED
VEGAN
GLUTEN FREE
HIGH FIBER
USDA ORGANIC
The Daytrip Effect
When you drink a Daytrip prebiotic soda, you help the good bacteria in your gut stay healthy resulting in a wide range of benefits like a boosted immune system, improved digestion, less anxiety and more mental clarity.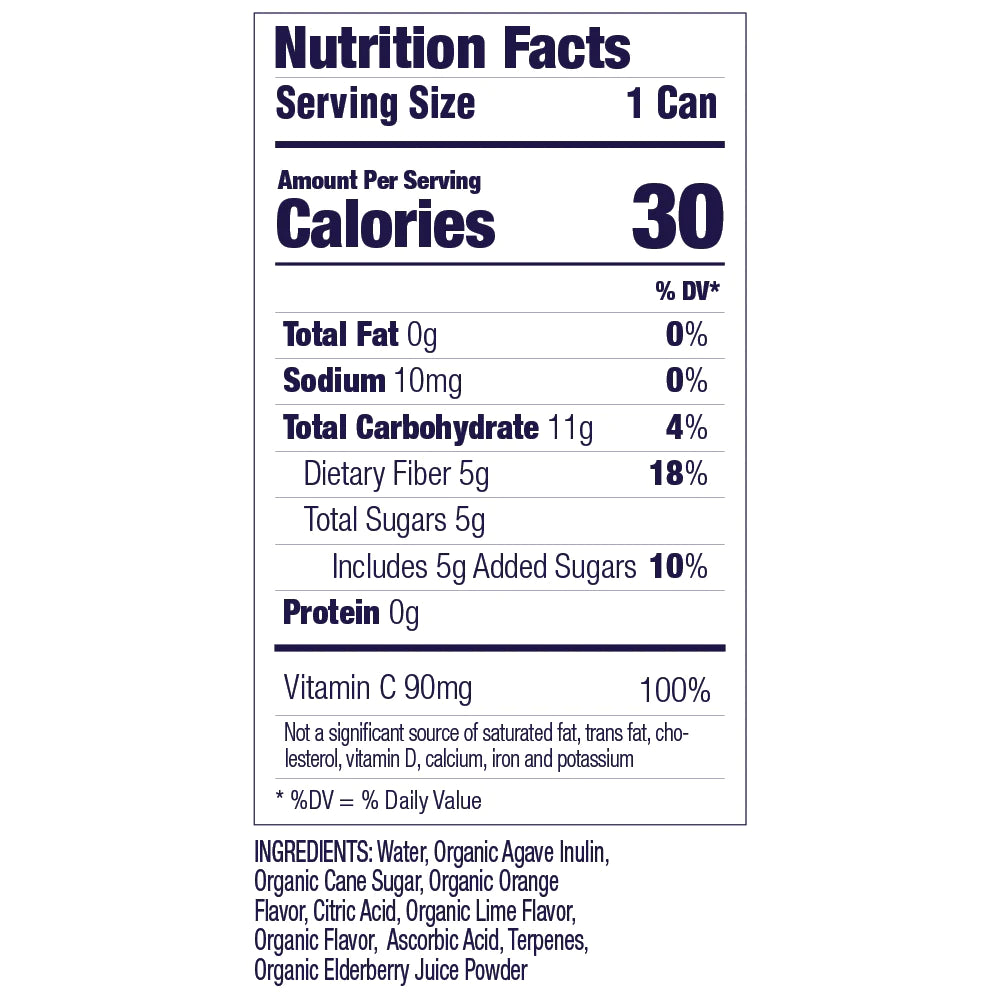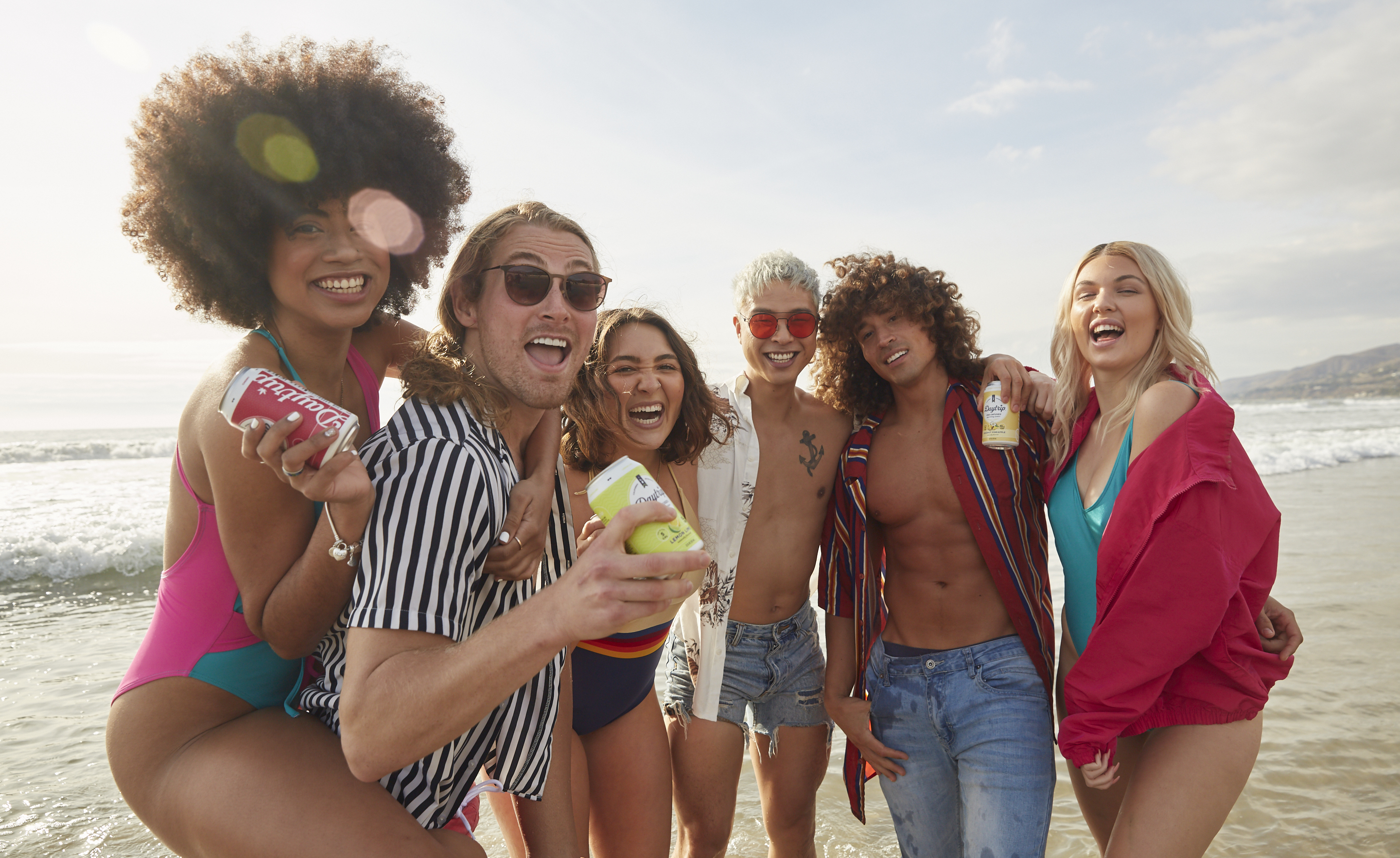 The Daytrip Effect
Infused with our proprietary blend of natural botanical terpenes, Daytrip drinks and gummies are tailored to a variety of specific stress-reducing, mood-boosting benefits.
Learn more about terpenes